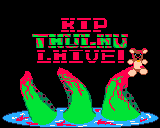 Kipthulhulhive!
Multiplayer Cultist simulator + Tamagotchi + Cthulhu + Survival.
That's what Kipthulhulhive's supposed to be.
Made in Pico 8, for Ludum Dare 46.
The theme was "Keep it alive".
In the sidebar, you can check the gives recorded during the development.
First time doing ECS, so Bruce overscoped a little... too much.
Sadly, the game went unfinished by the jam deadline.
But I think you'll have some fun, even without gameplay. ;)
We'll continue the development as soon as we recover from the game jam rush.
Follow us at twitter:
@cantarimstudios